Bruxism is the excessive grinding or clenching of your teeth and jaw. Teeth grinding may not require treatment if the condition is mild enough. However, more severe grinding can lead to other pressing issues like damage to your teeth, jaw conditions, and headaches.
Symptoms of an Bruxism
Tight, tired, or locked jaw
Jaw, neck, ear, and facial pain
Headaches
Sleep disruption
Loud grinding or clenching
Flattened, chipped, fractured, or damaged teeth
Worn enamel
Damage to your cheeks from chewing
Tooth pain and sensitivity
SAME-DAY APPOINTMENTS
CUSTOM MOUTHGUARDS
CONTRACTED WITH INSURANCE
Causes of Bruxism/Teeth Grinding
People can clench and grind their teeth during the day or while they are sleeping, meaning that teeth grinding can be diagnosed as either awake bruxism or sleep bruxism. Since people who grind their teeth in their sleep may not know that they are grinding or clenching their teeth, it is essential to be aware of the symptoms.
Sleep Bruxism
Sleep grinding coupled with sleeping disorders such as snoring and sleep apnea.
Awake Bruxism
Awake grinding can be a coping mechanism used to handle stress, anger, tension, and anxiety. It may also be a habit associated with concentration.
Other Forms:
Excessive teeth grinding and clenching associated with medical conditions such as Parkinson's disease.
Associated risks of bruxism
Bruxism can cause severe side effects to your temporomandibular joints (TMJs) and your teeth. If you are experiencing any of these symptoms, talk to us at Seattle Cornerstone Dental. We will work closely with you to determine the severity of your teeth grinding and develop a comprehensive, personalized treatment plan based on the causes, type of bruxism, and damage that has already occurred. We understand how painful the side effects from teeth grinding can be, and it is our goal to alleviate your pain while tending to the health of your teeth and joints.
Bruxism prevention and remedies
Being fitted for an occlusal or night guard will help to protect your teeth from the effects of grinding while you sleep. However, to cease teeth grinding completely, it is essential to treat the triggers for why you grind your teeth.
If stress is causing your bruxism, ask us about stress reduction techniques and options. Exercise, stress counseling, or prescription muscle relaxers may help reduce how often or severely you grind your teeth.
If you are experiencing any of the symptoms of teeth grinding, don't wait to get relief. Call our office today to schedule your appointment. Our Seattle dental office handles all types of common dental issues.
Seattle Bruxism Dentists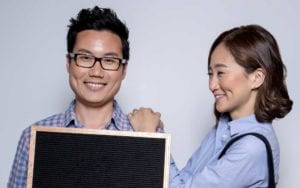 Angela M.

Google Review

"Everyone at Cornerstone is professional, friendly and overall excellent! I'm glad I was referred to them by another happy patient!"
Angela N.

Google Review

"Best front desk for sure! Everyone was friendly and helpful plus my cleaning wasn't painful at all. Great dentist and all co-workers. I never write reviews, but they deserve a shout out!"
Paula F.

Google Review

"Your search for a perfect dental team is over! Cornerstone Dental's husband-wife team practice cutting-edge technology served with a smile! The happy and outgoing support staff are a reflection of a successful dental practice."
Austin S.

Google Review

"WOW. If you're in reading this and in the market for a dentist, look no further. Walking into the doors, you can expect to be greeted personally and welcomed warmly. Then, once you're in the chair, the attention they give you is WELL above par."
George L.

Google Review

"Great dental care. Dr. Ben is so good. He took extra time to discuss my dental options. He went over all of my questions. I highly recommend this office. Thank you for your help, Dr. Ben!!!"