Affordable and Just One Visit!
When asked, people frequently report that they wish they had whiter teeth. There is no shortage of teeth whitening kits and treatments to help you whiten your teeth, but you should always speak with your dentist before choosing a whitening product. Our Seattle dentists are extremely experienced in teeth whitening procedures and are ready to help you decide which route is best for your oral health.
Ideal Candidates for Teeth Whitening in Seattle:
We invite you to consider Opalescence teeth whitening if your teeth are stained or discolored with a tint that is:
Any form of teeth whitening does not always have optimum results with gray stained teeth. If you have gray discoloration, extreme dental sensitivity, heavily stained teeth, or periodontal disease, our Seattle dental team may recommend alternative teeth whitening methods or other cosmetic dentistry treatments before whitening for the best results.
SAME-DAY APPOINTMENTS
1-APPOINTMENT TEETH WHITENING
CONTRACTED WITH INSURANCE
Common Teeth Staining Causes:
There are many causes responsible for the discoloration of your teeth, and even more, products can help regain your brilliant, white smile.
Food & Drinks
Drinks like coffee and red wine often contribute to the discoloration of teeth because the color pigments attach themselves to the surface of the teeth.
Tobacco
Tobacco users may notice more stains on their teeth because of the tar and nicotine.
Medication
Antihistamines, blood pressure medication, antibiotics, and chemotherapy can all contribute to the discoloration of teeth.
Age
As the enamel of the tooth wears down, the yellow dentin underneath will begin to show.
Teeth Whitening Options
If you are considering getting your teeth whitened, visit one of our dentists at Seattle Cornerstone Dental to determine whether or not you are a candidate. Moreover, it is important to remember those whitening agents will not remove all types of stains or discoloration, so it is imperative that you are your dentist discuss your options together. Upon deciding that you want to whiten your teeth, you have a few options: you can have your teeth bleached in our office or at home, or you can use a whitening toothpaste.
Bleaching (in office): Your dentist will apply a protective gel and shield to your gums and bleach your teeth in the office. Teeth whitening typically only requires one visit.
Bleaching (at home): Over-the-counter bleaching kits are available and use a lower concentration of bleach than what your dentist would use. The gel or strips will bleach the tooth enamel. You should always discuss teeth whitening with your dentist before choosing a kit.
Whitening toothpaste: Teeth whitening toothpaste uses an abrasive scrub to remove the surface stains on your teeth. Some will have chemicals and polishing agents to help increase the effectiveness of the treatment. Teeth whitening toothpaste, however, is not bleach and will only remove surface stains, not change the color of your teeth.
Some patients may experience tooth sensitivity after a teeth whitening procedure, but this sensitivity is generally temporary. Overuse of whitening agents can cause damage to your teeth and gums also, so it is essential to keep your dentist involved throughout the process, even if you bleach your teeth at home.
Seattle's experienced teeth whitening dentists
Our team makes coming to the dentist easy. Whether you need a dental cleaning and exam or an advanced dental implant procedure, we provide you with compassion, personalized care, and expertise. We've brightened the lives and smiles of many patients. Let us brighten yours!
Our goal is to provide the best preventive and diagnostic care for our patients as well as a full spectrum of advanced dental products and procedures. We pride ourselves on the quality of our staff and facilities, as well as the technical advances we employ.
Seattle Teeth Whitening Dentists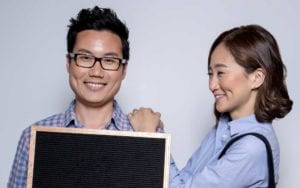 What does teeth whitening cost?
Let us review and consider you for teeth whitening in Seattle today! Call our Seattle teeth whitening practice or submit your information online for a free consultation and cost estimate. We can provide you insurance benefits information.
Additionally, we've partnered with Care Credit to provide our patients with a six-month no-interest, teeth whitening financing plan in Seattle.
Be sure to ask our office for more details!
Angela M.

Google Review

"Everyone at Cornerstone is professional, friendly and overall excellent! I'm glad I was referred to them by another happy patient!"
Angela N.

Google Review

"Best front desk for sure! Everyone was friendly and helpful plus my cleaning wasn't painful at all. Great dentist and all co-workers. I never write reviews, but they deserve a shout out!"
Paula F.

Google Review

"Your search for a perfect dental team is over! Cornerstone Dental's husband-wife team practice cutting-edge technology served with a smile! The happy and outgoing support staff are a reflection of a successful dental practice."
Austin S.

Google Review

"WOW. If you're in reading this and in the market for a dentist, look no further. Walking into the doors, you can expect to be greeted personally and welcomed warmly. Then, once you're in the chair, the attention they give you is WELL above par."
George L.

Google Review

"Great dental care. Dr. Ben is so good. He took extra time to discuss my dental options. He went over all of my questions. I highly recommend this office. Thank you for your help, Dr. Ben!!!"