If you want to straighten your teeth discreetly – without sacrificing your image – then Invisalign® clear braces may be the right solution for you. Our Seattle Invisalign® dental office offers state-of-the-art orthodontic treatment to give patients beautiful smiles, comfortably and quickly.
Are you a candidate for Seattle Invisalign?
Invisalign®  is the improved version of braces for patients who want a straighter smile without a mouthful of wires and metal. You or your teen may be a good candidate if:
You never had braces when you were younger and needed them
The traditional braces you had as a child didn't complete the job
You hate the idea of wire braces and worry about your looks at work or school
Invisalign® can straighten your teeth effectively and quickly, without the discomfort and self-esteem issues associated with traditional braces.
SAME-DAY CONSULTATIONS
SEATTLE INVISALIGN PROVIDER
CONTRACTED WITH INSURANCE
Benefits of Invisalign®
Invisalign® is designed to work as effectively as traditional braces while remaining discreet and comfortable. Patients experience:
Easy dental visits to create the aligners and take molds of the teeth
Simple, clear aligners that fit comfortably in the mouth and are virtually invisible
The ability to remove the aligners for eating, drinking, and oral hygiene
No annoyances like food getting stuck in wires or between the braces and gums
Fast treatment times (typically less than 18 months).
We will precisely plan your treatment from start to finish. A certified Invisalign® lab will custom-make your clear braces in sets and deliver them to our office. Our doctors will then instruct you on proper wear and care – typically, aligners are worn all night and as much during the day as possible.
Wear each set of aligners for two weeks. Then move onto the next pair in your series. With Invisalign®, there is no irritation or pain, although some patients report feeling a slight amount of pressure for the first 72 hours after beginning a new set.
Convinced that Invisalign® can give you a smile you want?
Affordable Seattle Invisalign®
Seattle Cornerstone Dental has extensive experience with Invisalign® as well as other cosmetic dentistry treatments to help straighten your teeth and achieve the gorgeous smiles you've always wanted.
Patients of all ages are using Invisalign® to get straighter, healthier teeth.
Straighter teeth are great (and comes with many oral health benefits), but we also having financial flexibility when paying for Invisalign is just as important. If you have dental insurance, many insurance policies include coverage for adult orthodontics. Additionally, HSA and FSA spending options are available. Lastly, monthly payment plans (like Care Credit) make treatment options affordable and comfortable.
Seattle Invisalign treatment is comfortable and convenient.
The Invisalign® aligners are virtually invisible when worn
Because they are removable, you can take them out when you want to enjoy your favorite sticky treats and pop them back in when you're finished eating
There's no special cleaning procedure required-just brush and floss and your normally would
Seattle Invisalign Dentists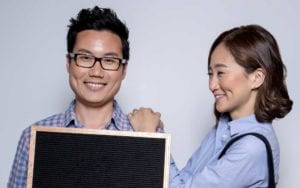 What does Invisalign® in Seattle cost?
Straightening your teeth with Invisalign® is a huge step for our patients. Call our Seattle Invisalign® practice or submit your information online for a free consultation and cost estimate. We'll provide you with a detailed plan with or without dental insurance.
Additionally, we've partnered with Care Credit to provide our patients with a six-month no-interest, Invisalign® financing plan in Seattle.
Be sure to ask our office for more details!
Angela M.

Google Review

"Everyone at Cornerstone is professional, friendly and overall excellent! I'm glad I was referred to them by another happy patient!"
Angela N.

Google Review

"Best front desk for sure! Everyone was friendly and helpful plus my cleaning wasn't painful at all. Great dentist and all co-workers. I never write reviews, but they deserve a shout out!"
Paula F.

Google Review

"Your search for a perfect dental team is over! Cornerstone Dental's husband-wife team practice cutting-edge technology served with a smile! The happy and outgoing support staff are a reflection of a successful dental practice."
Austin S.

Google Review

"WOW. If you're in reading this and in the market for a dentist, look no further. Walking into the doors, you can expect to be greeted personally and welcomed warmly. Then, once you're in the chair, the attention they give you is WELL above par."
George L.

Google Review

"Great dental care. Dr. Ben is so good. He took extra time to discuss my dental options. He went over all of my questions. I highly recommend this office. Thank you for your help, Dr. Ben!!!"
INVISALIGN®
The average Invisalign® treatment lasts 9-12 months.
Time with Invisalign® can vary based on individual case expectations or needs.