Stop being embarrassed to smile, replace missing teeth today!
When a tooth is so badly damaged that it isn't salvageable, our Seattle dental implant dentists may recommend a permanent solution. These advanced restorations can replace a damaged or lost tooth, or act as a support for a bridge or denture to restore more than one missing tooth.
Seattle Dental Implant Ideal Candidates:
The first step to obtaining dental implants is to contact our team at Seattle Cornerstone Dental and determine if you are a good candidate. People who need dental implants usually have:
Lost a tooth or teeth to decay or trauma
A potential bone loss in their jaw due to the absence of original teeth
A desire for a natural looking restoration to replace the missing tooth/teeth
If you have dental anxiety, you can still receive dental implants. Our team can administer oral sedation to take away your fears and leave you relaxed yet awake for the procedures.
SAME-DAY CONSULTATIONS
ONE TOOTH TO FULL MOUTH
CONTRACTED WITH INSURANCE
Benefits of Dental Implants
Given that you are healthy and committed to good oral hygiene, dental implants can be a good option for tooth replacement. Dental implant surgery generally happens in two sessions. During the first surgery, we will place the implants in your jawbone. After this, your jawbone and the implants will undergo a process called osteointegration wherein the implant will fuse to your jawbone. Once fully healed, Dr. Choi and Dr. An will attach abutments to the implants, which serve as anchors for the replacement tooth.
Dental implants don't just replace a missing tooth. They have many other benefits as well, including the ability to:
Dental implants are designed to look and feel like a natural tooth
Since the dental implant fuses with your bone, the discomfort of dentures is not a problem.
Dental Implants prevent further bone loss
Unlike bridges and dentures, dental implants are permanent and more stable
Last the rest of your lifetime, with a 95-98% success rate
Improve your smile, your self-esteem, and your self-confidence
During an initial appointment, we will work closely with you to develop a personalized treatment plan to ensure that you get the care you deserve. You will have the opportunity to ask any questions you have about the surgery and the recovery time during your appointment. Our Seattle and Kirkland dental implant specialists successfully make you feel at ease about your procedure.
If you need replacement teeth, we invite you to learn more about dental implants at a complimentary consultation. Our doctors will be happy to answer your questions and explain your options. Seattle Cornerstone Dental is qualified to offer dental implant restorations to replace single teeth and to secure dentures, partials, and bridges.
What are dental implants?
A dental implant is an artificial tooth root made out of titanium that replaces the root-part of a missing tooth. The surgical procedure used to place an implant is quite minor and routine, requiring only local anesthesia in most cases. The implant is then topped with a lifelike crown custom-made to match your existing natural teeth. Dental implants have a documented success rate of over 95%, which is significantly higher than any other tooth-replacement option.
How do dental implants work?
During a minor surgical procedure, your dental implant is placed under the gum in the space vacated by the missing tooth. It will then be left to heal for a period of months before the final crown is attached. During this healing period, the implant actually fuses to the bone surrounding it. There are certain situations where the implant or implants can have a tooth or teeth placed at the same time that the implant placement surgery is performed.
Types of Seattle Dental Implants
Implants can replace missing teeth in a variety of ways. Dental Implants can be:
Single Tooth Implants — When you have one tooth missing, a single dental implant is inserted into the bone to replace the root part of that tooth; a crown then goes on top to simulate an actual tooth. This treatment choice has the highest success rate, making it the best long-term investment for replacing a single missing tooth. Even if the initial cost is slightly higher than other options, it is the most cost-effective solution over time. An implant will never decay or need root canal treatment and feels just like the tooth that was there.
Multiple Teeth Implants — When you have more than one tooth missing, dental implants provide an ideal replacement mechanism. You don't even need one implant for every missing tooth. Instead, implant teeth can act as supports for fixed bridgework. For example, if you are missing three teeth in a row, we can place two implants, one on either side of the gap, and a crown in between that has no implant underneath. That way, you won't need to use any of your remaining natural teeth as bridge supports, which could weaken them and make them more susceptible to decay.
Replace all Teeth — Dental Implants can support an entire arch of upper or lower replacement teeth that are fixed into the mouth and are permanent. Sometimes the new teeth can be supported by as few as four implants. It's comparable to the structure of a table, which only needs four legs to hold it up. In cases where jawbone density and volume have deteriorated, 5 or 6 implants might be required to support a row of 10 to 12 teeth. Dental implant replacement teeth protect your jawbone, won't slip, and should last a lifetime.
Support Removable Dentures — Dental Implants can even make removable dentures more comfortable, practical and healthier to wear. Traditional dentures rest on the gums and put pressure on the underlying bone. Dentures accelerate bone loss so that the jaw shrinks and the dentures slip, particularly on the bottom. But today we can attach a removable denture onto implants, transferring that pressure into the bone structure rather than the bone surface. This prevents the dentures from slipping while you eat and speak, and preserves the bone directly beneath them.
Drs. Choi and An have a deep and comprehensive understanding of all aspects of dentistry. We extend an extensive range of treatments and procedures, therefore we can often complete years of much needed dental work in just a few visits.
Seattle Dental Implant Dentists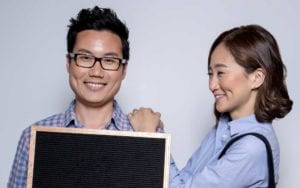 What does Seattle Dental Implants cost?
Dental Implant costs can vary widely due to the number of teeth involved or other dental issues an implant affects. Call our Seattle family dental practice or submit your information online for a free consultation and cost estimate. We can provide you insurance benefits information.
Additionally, we've partnered with Care Credit to provide our patients with a six-month no-interest, dental implant financing plan in Seattle.
Be sure to ask our office for more details!
Angela M.

Google Review

"Everyone at Cornerstone is professional, friendly and overall excellent! I'm glad I was referred to them by another happy patient!"
Angela N.

Google Review

"Best front desk for sure! Everyone was friendly and helpful plus my cleaning wasn't painful at all. Great dentist and all co-workers. I never write reviews, but they deserve a shout out!"
Paula F.

Google Review

"Your search for a perfect dental team is over! Cornerstone Dental's husband-wife team practice cutting-edge technology served with a smile! The happy and outgoing support staff are a reflection of a successful dental practice."
Austin S.

Google Review

"WOW. If you're in reading this and in the market for a dentist, look no further. Walking into the doors, you can expect to be greeted personally and welcomed warmly. Then, once you're in the chair, the attention they give you is WELL above par."
George L.

Google Review

"Great dental care. Dr. Ben is so good. He took extra time to discuss my dental options. He went over all of my questions. I highly recommend this office. Thank you for your help, Dr. Ben!!!"
DENTAL IMPLANTS
Dental implants are an alternative to bridges and dentures for people who have suffered tooth loss from things such as injury, tooth loss as a result of tooth decay, or tooth loss as a result of periodontal disease (gum disease).