Has your dentist ever told you that you have a cavity? Cavities are a result of tooth decay and affect both your tooth enamel and the layer beneath it called the dentin.
Symptoms of Cavities
Tooth pain without an apparent cause
Tooth sensitivity
Holes or pitting in your teeth
Pain when biting or eating
Discoloration
SAME-DAY APPOINTMENTS
EMERGENCY APPOINTMENTS
CONTRACTED WITH INSURANCE
Causes of Cavities
When the bacteria naturally found inside the mouth reacts with carbohydrates in the foods that you eat, an acid forms turns into plaque, which forms an acidic film on your tooth that breaks down the enamel and can lead to tooth decay. If the acids found in the plaque erode enough of the tooth to cause a hole, a cavity has formed. If the cavity remains untreated, an abscessed tooth can result.
Treating Cavities
Cavities permanently damage the affected tooth and must be taken care of to prevent the loss of your natural tooth. However, not all cavities can be treated.
Fillings: A filling comes from composite resins, porcelain, or other materials that are used to close off the decayed hole and prevent further damage at the early stages of decay. Our team will remove the decayed tooth material before filling your cavity.
Crowns: A crown is a cover that replaces your natural tooth surface made from porcelain, composite resin materials, gold, or other materials. Crowns repair more advanced tooth decay. Your dentist will drill away the decayed area of your tooth to fit the crown to your tooth correctly.
Root Canal: During a root canal, the pulp of your tooth will be removed, and your dentist carefully cleans and disinfects the inside of your tooth. After sterilizing your tooth, we seal the opening with a rubber-like material. Finally, we restore your tooth with a crown or filling.
Tooth Extraction: If your tooth is too badly decayed to be saved with a root canal, the tooth will need an extraction. Since this can leave an ample open space, you will need to consider a bridge or dental implant to replace the tooth once removed.
Preventing Cavities
Daily brushing and flossing will help prevent the long-term build-up of plaque that will harden and turn into tartar. By removing the bacteria and build-up of acids that break down your tooth enamel, cavities and tooth decay are less likely to develop.
Our dentists are devoted to providing you with personalized, high-quality dental care for your needs. We examine your teeth to ensure the removal of any cavities or tartar build-up. Afterward, the tooth is sealed to prevent further damage to your natural teeth. Your oral health is our priority!
A cavity can ruin even the best smile. Learn how to fight off the harmful effects and protect your smile with regular hygiene at Seattle Cornerstone Dental
Our Seattle dental office handles all types of common dental issues.
Seattle Bruxism Dentists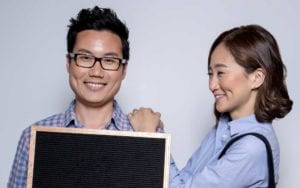 Angela M.

Google Review

"Everyone at Cornerstone is professional, friendly and overall excellent! I'm glad I was referred to them by another happy patient!"
Angela N.

Google Review

"Best front desk for sure! Everyone was friendly and helpful plus my cleaning wasn't painful at all. Great dentist and all co-workers. I never write reviews, but they deserve a shout out!"
Paula F.

Google Review

"Your search for a perfect dental team is over! Cornerstone Dental's husband-wife team practice cutting-edge technology served with a smile! The happy and outgoing support staff are a reflection of a successful dental practice."
Austin S.

Google Review

"WOW. If you're in reading this and in the market for a dentist, look no further. Walking into the doors, you can expect to be greeted personally and welcomed warmly. Then, once you're in the chair, the attention they give you is WELL above par."
George L.

Google Review

"Great dental care. Dr. Ben is so good. He took extra time to discuss my dental options. He went over all of my questions. I highly recommend this office. Thank you for your help, Dr. Ben!!!"