If your salivary glands aren't producing enough saliva to keep your mouth wet, you will suffer from dry mouth, or xerostomia. Dry mouth often occurs when the salivary glands are not working correctly.
Symptoms of Dry Mouth
A dry feeling inside your mouth and throat
Cracked lips
Dry tongue
Irritated gum
Sores in your mouth
Bad breath
Frequent tooth decay
Burning sensation in your mouth
Change in taste
Difficulty chewing, swallowing or speaking
START LOVING YOUR SMILE
MANY TREATMENT OPTIONS
CONTRACTED WITH INSURANCE
More About Dry Mouth
The causes of dry mouth vary from aging and medications, particularly cancer treatments, to smoking, Sjorgren's syndrome, methamphetamine use, and stress and nervousness. Because dry mouth can lead to other issues regarding your oral health, you should speak with Seattle Cornerstone Dental if you are experiencing any of the symptoms.
Dry mouth can cause the soft tissues inside your mouth to become more susceptible to infection and inflammation. A lack of saliva can also lead to a higher chance of tooth decay and gum disease. Therefore, it is important to care for the structures in your mouth by treating dry mouth and stimulating saliva flow, which can be done by chewing sugarless gum or sucking on sugarless hard candies that are cinnamon or mint-flavored. You can also curb the effects of dry mouth by sipping on water during the day and avoiding caffeinated beverages.
Treating Dry Mouth
It is essential to determine the root cause of your symptoms to address it; the only way to cure xerostomia is to cure or treat the underlying cause. Our dentists will work closely with you to go over your medical history and your medications to discover the cause of your dry mouth. As a treatment for dry mouth will depend on its origin, your dentist may advise you to alter any medications to help with your dry mouth, or, if the reason is not related to medications you are currently taking, your dentist may prescribe a medication to stimulate your saliva flow. If necessary, artificial saliva may be prescribed.
If you are chronically suffering, don't wait to get relief. Call our office today to schedule your appointment.
Our Seattle dental office handles all types of common dental issues.
Seattle Dry Mouth Dentists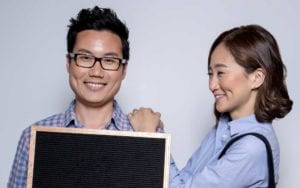 Angela M.

Google Review

"Everyone at Cornerstone is professional, friendly and overall excellent! I'm glad I was referred to them by another happy patient!"
Angela N.

Google Review

"Best front desk for sure! Everyone was friendly and helpful plus my cleaning wasn't painful at all. Great dentist and all co-workers. I never write reviews, but they deserve a shout out!"
Paula F.

Google Review

"Your search for a perfect dental team is over! Cornerstone Dental's husband-wife team practice cutting-edge technology served with a smile! The happy and outgoing support staff are a reflection of a successful dental practice."
Austin S.

Google Review

"WOW. If you're in reading this and in the market for a dentist, look no further. Walking into the doors, you can expect to be greeted personally and welcomed warmly. Then, once you're in the chair, the attention they give you is WELL above par."
George L.

Google Review

"Great dental care. Dr. Ben is so good. He took extra time to discuss my dental options. He went over all of my questions. I highly recommend this office. Thank you for your help, Dr. Ben!!!"